We are the team behind DigiMatcher
… and our mission is to help your company finding the right software in order to streamline and automate your processes.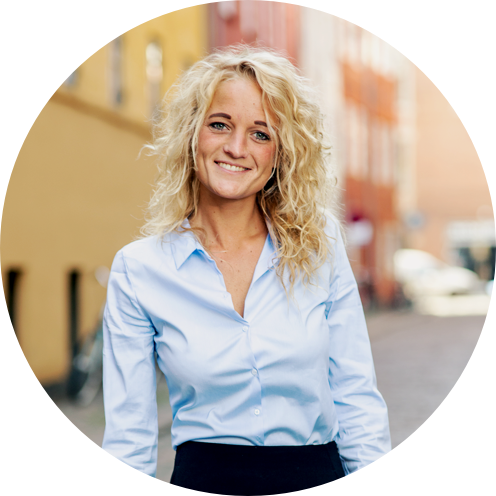 Julie Maja has spent the last 10 years matching Nordic companies with digital solutions, helping them on their digitalization journey.
Julie Maja has therefore advised companies on various system compositions, change management and implementation processes. Simplification is a keyword for Julie Maja – and she has therefore helped lots of companies with defining existing workflows versus new procedures. With DigiMatcher, Julie Maja's ambition is to create a global B2B matching platform, and to help businesses become more digital so they can keep up with the fast-growing technological development.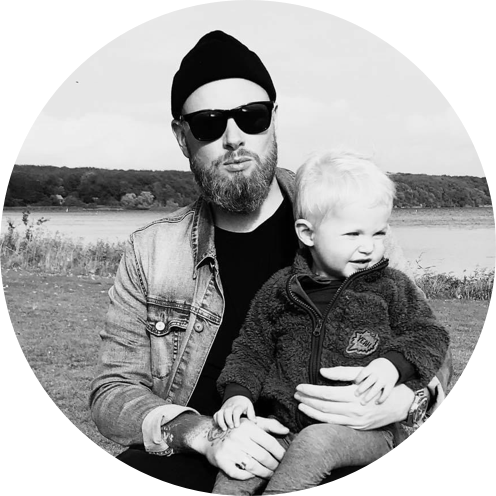 Peter is specialized within graphics and design, and is great with details and digital aesthetics.
During his +15 years in the industry, Peter has been creating visual identities, digital designs, and concepts for both large corporations and small companies.
Peter is a very versatile designer which makes him a strong and important part of our setup. As an experienced Art Director, Peter has a broad skillset in different fields ranging from print, digital, to video. 
Peter is making sure that we are able to solve our problems and make our visual dream come true!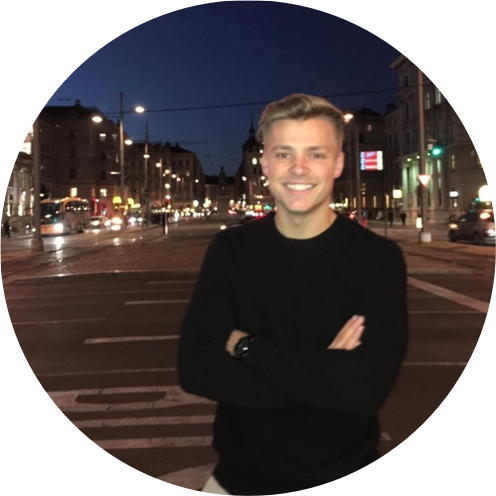 Anton is with his experience within storytelling great for telling DigiMatcher's story with passion.
Anton's passion is creative communication, which makes him an important part of sharing our story and our passion for changing the way people do digitalization in their business.
Anton always strives to take a broad perspective and use his knowledge to reach the best possible solution.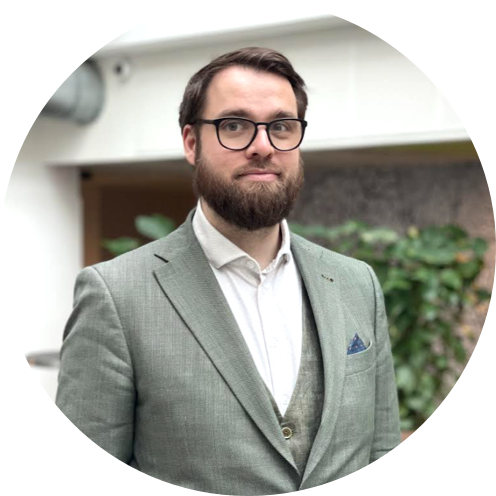 Christian has advised small and large companies within areas such as digitalization and automation. He is driven by growing businesses and teams.
For the past 17 years, Christian has worked with digitalization in different industries and business areas. He has spent 4 years as co-owner of an IT-company which meanwhile grew from 8 to 35 employees. 
Today Christian works as an advisor within digitalization, IT-security and AI – as a consultant, board member and in Advisory Boards.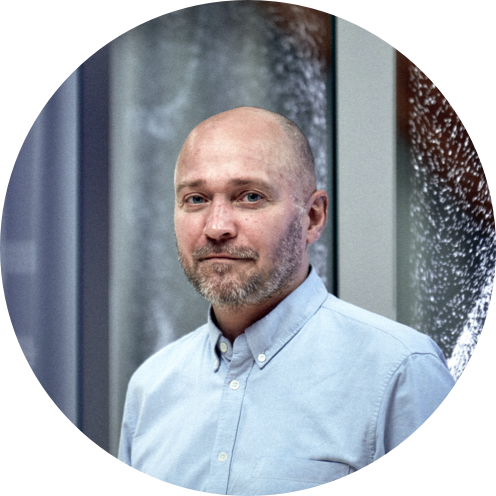 Mikkel has worked with public and private collaborations, management and organizational development, and entrepreneurship. Mikkel has done this as part of the top management, as a founder, and as an ecosystem orchestrator. During the past few years Mikkel has changed his focus towards digital transformation and digital tech startups. 
"DigiMatcher is to me about two things: The team and the mission. The team – led be Julie Maja – is ambitious, competent and established based on relations, values, and skills. The mission – to deliver relevant software solutions to companies that often gets lost in the jungle of offerings, is a tone worth dancing for; DigiMatcher reduces complexity and gives companies the software solutions they need."
We are a modern and agile company that embraces diversity and flexibility – whether it is employees, developers, suppliers, or partners. We believe that a humble and empathic approach creates longevity and the best results. We therefore always strive to deliver an extraordinary service.
We're making it attractive for businesses to go digital – we call it 'the new generation of digitalization'.
By bringing together all suppliers and consultants, we ensure that companies can grow, scale and make financially sustainable decisions by using software systems.
Our intelligent platform matches business needs with software suppliers, implementation experts and integration options.